Fill in the form below to find out how to become an AAT Qualified Bookkeeper or Accounting Technician!
Gain an AAT Qualification & Earn More in 2019!
AAT Global is the world's leading professional accountancy body for accounting technicians. AAT qualifications give students practical skills to work in a range of accounting and bookkeeping roles. People with AAT qualifications go on to work at all levels and in all sectors of the economy and have the opportunity to gain professional recognition of their skills and expertise.
The Career Academy's AAT approved courses will give you the guarantee that you're receiving an accredited qualification which is not only internationally recognised but also highly sought after by employers.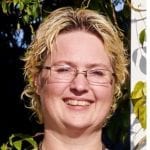 ★★★★★ Samantha Marshall (Sam) is an AAT Qualified Bookkeeper (AATQB) at Big Blue, a leading supply of filterer and bottled water. Sam became an AATQB with The Career Academy and this has given her the skills and confidence to succeed in her career.
Sam says: "If anyone wants to increase their skill set The Career Academy is awesome. You can do it in your own time and still keep earning at your present job. Also, easy weekly repayments which makes it easy to afford. Awesome tutors and the latest technology. Would highly recommend others become an AATQB with The Career Academy"  – Samantha Marshall, AATQB
Don't put off your career dream any longer. Unlock doors to opportunities you never thought possible with The Career Academy. Whether you want to become an AAT Qualified Bookkeeper or AAT Accounting Technician, contact us today and let us help you take that next step. Phone 1800 837 550.